Residential Fellowships
Residential Fellowships
The Humanities Research Center's annual residential fellowship program gives four faculty members who are working on related issues or topics release from all teaching responsibilities for one semester so they can focus on individual research projects and at the same time engage regularly with each other. The topic or issue that unites the group can be broad—for example, race relations in urban environments, gender and sexuality in the early modern world or the politics of virtue. The goal is to foster intellectual exchange and to enhance the quality of research at VCU by exposing faculty to different perspectives and methodologies. Applicants need not be working collaboratively and indeed we anticipate that in most cases they will not be doing so; but applicants must be open to thinking about their own projects in new ways and to asking new questions of their material as a result of engaging with colleagues who are considering similar issues in different contexts and/or using different methodologies. Applicants must demonstrate in their proposals the specific benefits to their individual projects that they anticipate from engaging with the other group members.
Fellows meet as a group once a week to discuss their own works-in-progress and readings of common interest. Fellows are given the opportunity to give public presentations about their projects during the academic year following their residency at the Center. Publications resulting from this fellowship program must acknowledge the Center's support.
Residential Fellows: 2022-23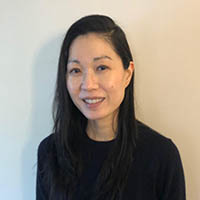 Prior Fellows
Spring 2022
Michael L. Dickinson, Ph.D., Department of History
"A Separation Worse Than Death: Richmond and the Domestic Slave Trade during the Antebellum Era."
This project will examine the lived experiences of captives who became victims of the domestic slave trade. Specifically, I will examine the forced separations of black families in Richmond, VA along with enslaved black efforts to forge new communal ties while confined in the city. Richmond became a vital hub of oppressive commerce as surrounding slaveholders frequently brought captives to market for sale and merchants swarmed upon the developing city for the chance of fortune in the brutal trade. This was a traffic that captives throughout the nation knew well, as evidenced by the words of Frederick Douglass which supplied the project's title. If sold away as he feared, Douglass would have likely passed through the streets of Richmond in his Southern descent into further destitution.
---
Michael Hall, Ph.D., Department of English
"Between Leisure and Servitude: (Photo)Postcards and the Early Cultural History of African American Travel, 1850-1930."
"Between Leisure and Servitude" proposes a study of (photo)postcards produced roughly between the 1850s and 1930s which not only reflect the early emergence of tourism as an industry in the US, but, more importantly, illustrate the ways Jim Crow discrimination and historical exclusion functioned to relegate enslaved Africans and their descendants in the US to positions of servility in the face of a budding industry open to European American leisure and recreation. The result is a paradoxical situation in which African Americans oscillated between leisure (as they challenged barriers to their ability to experience rest and recreation) and servitude (as European American employers limited many African Americans to service work which provided the foundation for the hospitality guests and patrons expected, but also served as painful reminders of European American refusal to consider enslaved Africans and their descendants in the US as little more than fit to provide service). Based on archival research in the Robert Langmuir Photograph Collection of the Manuscript, Archives, and Rare Book Library (MARBL) at Emory University and employing interdisciplinary methods—visual analysis, literary analysis, and cultural historical inquiry and criticism—my proposed study aims to show how (photo)postcards offer a contemporary primary resource for understanding the unique and paradoxical position in which African Americans found themselves from the historical point of Emancipation through the early decades of the twentieth century which saw increasing numbers of Americans engaging leisure and recreation notably via tourism.
---
Indira Sultanić, Ph.D., School of World Studies
"Achieving Language Justice through Increased Capacity for Provisioning Professional Translation and Interpreting Services."
This research project explores current practices around language access and the provision of translation and interpreting in health and social service settings in the United States. It does so within the broader framework of language access as a catalyst for achieving greater equity and social justice among minoritized, Limited English Proficient communities. It builds on existing translation and interpreting research on (in)equities in access to social services for these communities. Despite existing state and federal policies that require health and social services to comply with language access guidelines, the COVID-19 pandemic shined a light on the inconsistencies, and the ad hoc approach to provisioning translation and interpreting services. This project, in addition to examining the obvious faults in the approach to ensuring language access, seeks to identify areas for improvement and potential for building better language justice frameworks.
---
Kevin Clay, Ph.D., School of Education
"'I Guess This Is Activism?:' Youth Politicization and Free-Market Common Sense."
"'I Guess This is Activism?:' Youth Politicization and Free-Market Common Sense," reflects on challenges related to politicizing and organizing with youths to effect material social change against the omnipresent entrappings of neoliberalism. Inspired by Paulo Freire's critical pedagogy, the youth participatory action research (YPAR) approach submits that as youths lead social scientific inquiry and act for change, they develop transformative sociopolitical enlightenment (i.e., critical consciousness). This ethnographic book reflects on several conflicts at the heart of this schema of political education in my experience facilitating YPAR in one of the poorest, majority-Black cities in the Mid-Atlantic. It demonstrates how the common sense of neoliberalism emerged authoritatively to influence youths' political development and conceptions of activism in ways that were reinforced by committing to YPAR's youth-led ethos. I argue that didactic approaches to political education are crucial in YPAR. While Freirean-inspired YPAR has advanced important accomplishments in student-voice and led to numerous youth-led campaign victories, the book questions YPAR's incumbent attachment to critical pedagogy as its approach to political education and considers how more expansive understandings of political education and organizing might serve YPAR in neoliberal times.
---
Jonathan Molina-Garcia, Department of Photography and Film, School of the Arts
"Brown Sadness"
The contemporary moment is marked by a stillborn melancholy. As hordes of disaffected and diasporic subjects crowd borders and detention centers, a global pandemic has arrested essential processes of grief and renewal. "Brown Sadness" is an adaptive ethnological reader centering depressive psychology and subaltern cultural studies, remixing Freudian, Jungian, and postcolonial contributions to rethink neoliberal fantasies of productivity. Displacing identity politics in favor of a nuanced affective methodology, the text provides a manual for the use and revision of racial traumas, depressive resistance, and communal mourning.
2020
Antonio Espinoza, Ph.D., History: "Education and the State in Modern Peru, Primary Schooling in Lima 1821-c. 1921"

Samaneh Oladi Ghadikolaei, Ph.D., School of World Studies

Melis Hafez, Ph.D., History: "Inventing Laziness: The Culture of Productivity in Late Ottoman Society"

Rohan Kalyan, Ph.D., School of World Studies: "Neo Delhi and the Politics of Postcolonial Urbanism"
Indigenizing Reform: Cultural and Political Transformations in the Global South
The concept of indigeneity as deployed in recent humanities scholarship is often positioned in opposition to notions of western colonization, development and modernity more broadly. Indigenizing reform seeks to move beyond the opposition of western imitation versus indigenous authenticity to look at the nuanced and complicated ways in which reformists in the global south interpreted the world around them and sought to shape it. Drawing from international studies, religious studies and history, as well as the subdisciplines of gender, Latin American, Middle Eastern and South Asian studies, our research investigates processes of indigenizing reform as they play out in diverse geo-historical contexts:
contemporary female Iranian activists who negotiate an indigenous Islamic tradition with modernity through transforming male-dominated religious discourses
nineteenth-century Ottoman moralists who indigenized a duty-centered morality along the lines of modern citizenship
the role of school teachers as "indigenizers" of knowledge in nineteenth-century Peru
contemporary India and its ongoing process of political and economic reform under a right-wing government that construes itself as indigenous
2019
Winnie Chan, English: "Haunted Cartographies of Home in Helen Oyeyemi's British Novels"
Ryan Smith, History: "Death and Rebirth in a Southern City: Richmond's Historic Cemeteries"
Faedah Totah, School of World Studies: "Palestinian Refugees in the Old City of Damascus"
Nicole Myer Turner, History: "Mapping Black Religion in the Post-Emancipation South: A Digital History Project"
The 2019 fellows are working on projects that coalesce around the theme "Boundaries, Belonging, and the Spatial Turn in the Humanities." The recent spatial turn in the humanities challenges the temporal as the privileged mode of humanistic inquiry. Geolocated data and tools such as Geographic Information Systems have revolutionized scholars' ability to generate maps, thereby stimulating new interests in landscape, networks, and place-making strategies across disciplines. The 2019 fellows share this commitment to employing space as a category of analysis and interrogation. Specifically, they seek to explore belonging and place-making for groups that fall outside the national imagination. As political, social and economic constraints marginalize different ethnic and racial groups in the nation, they shift the frame of reference to show how such marginalized groups have used spatial practices and geographical imagining to situate themselves in the world and challenge external, time-bound forces.
The spatial scope of their projects spans local, national and international reaches, from the nineteenth century to the present. Their studies uncover dynamic processes of identity formation in space enacted by Palestinian refugees in the Jewish Quarter of Damascus, by freed people in postbellum Virginia, by migrants from the peripheries of Empire in contemporary Britain, and by preservation activists in Richmond. In so doing, they ask: How have imagined spaces had real effects on social and political cohesion? How have narratives of nationality shaped the landscape? How can attempts to mark space make and unmake social relations, such as race? What are the advantages of using the frameworks of space and place, of maps and location, to locate identity? What are the challenges for disenfranchised groups in creating homes in the nation and for scholars who study their efforts?
2018
Andrew Alwood, Philosophy: "Wellbeing and Affect"
Andrew Crislip, History: "'Enter the Joy of Your Lord: Emotional Suffering and the Promise of Happiness in the Early Christian Tradition"
Vivian Dzokoto, African American Studies: "'No One Quarrels With Their Stomach' and Other Embodied Proverbs: Decoding What the Akan of West Africa Ought To Feel"
Sarah Meacham, History: "'Practice to be in Good Humor': How Colonial Americans Labored at What They Ought to Feel"
The 2018 fellows are working on projects that coalesce around the theme "What We Ought To Feel: Instructions For Emotional Well-Being Across Cultures And Time." Contemporary culture is replete with advice on how we ought to feel and explanations of why we fail to feel what we should, in high profile moral advice (such as the Dalai Lama in the New York Times) and well-funded public health initiatives (such as VCU's COBE Institute). Our interrelated projects aim to ground these pressing concerns in cross-disciplinary humanistic research that explores how humans across cultures and time have grappled with the goal of feeling good, as well as its inescapable shadow, emotional suffering. Contemporary scientific research on emotion and well-being presumes the universality and transparency of such concepts as happiness, pain and emotion. Yet these concepts are expressed in radically different ways in various languages, including those used by the group, Akan, Egyptian, English and Greek. Group members draw on a range of methodological perspectives—from analytical philosophy, gender studies, anthropology and cross-cultural psychology, history and philology—to study how diverse cultures define emotions and prescribe norms for emotional behavior and expression.
2017
Catherine Ingrassia, English: "Cultures of Captivity in the Long Eighteenth Century"
Shermaine Jones, English: "'[B]ut what are eulogies to the black man?': Transient Griefs, Race, Enlightenment, and the Eulogy in Early African American Literature"
Brooke Newman, History: "A Dark Inheritance: Race, Sex, and Subjecthood in the British Atlantic"
Oliver Speck, School of World Studies: "Framed Bodies: Representations of Black Captivity in Cinema"
The 2017 fellows are working on book projects that coalesce around the theme "Conditions of Confinement: Identity, Race, and Subjectivity." Engaging the disciplines of history, literature and film studies, they will examine the fundamental limitations and instabilities engendered by various states of confinement, whether legal, discursive, bodily or cinematic. Through a shared emphasis on externally and internally imposed restrictions, their projects uncover conditions of confinement intended to fix particular individuals, groups and genre conventions in place while simultaneously giving rise to unexpected social, political and narrative dilemmas. Covering a range of geographic areas, subjects and time periods—Atlantic racial classifications in the age of slavery, eulogy in early African American writing, eighteenth-century British narratives of captivity and depictions of race and bondage in modern films—their projects are centrally concerned with the formation and disruption of the boundaries of everyday life, be they institutional, cultural, aesthetic or material. Encompassing colleagues in three departments at different career stages, the group asks what happens when conditions of confinement are disrupted or transcended? What exactly does freedom from the restrictions of state, self, society or genre entail? By loosening the conceptual bonds of oppositional, binary thinking, how might we more fruitfully interrogate meanings of captivity and liberation? To what extent might these reconsiderations resonate with current national conversations about race and incarceration as well as community initiatives at VCU?
2016
Claire Bourne, English
Carolyn Eastman, History
Katherine Nash, English
Gregory Smithers, History
The 2016 fellows are working on book projects that coalesce around the theme "Cultures in Transition: Orality, Performance, and Print." Spanning a wide range of subjects, sites and chronological eras—the early modern English theater and book trade, early American oratory, Native American environmental practices and the British women's rights movement—their projects overlap with one another in productive ways. All four are interested in crucial methodological issues, including how to illuminate the ephemeral practices at the heart of social, cultural, political and aesthetic experience, as well as how to explain why these practices matter. They are all addressing the challenge of how to recapture that which is, by its nature, difficult to record—theatrical performance, oratory, political tactics and the features and uses of the natural landscape.
2015
Leigh Ann Craig, History: "Obsessed, Vexed, and Frenzied: Diagnoses of Senselessness, 1240-1500"
Christine Cynn, Gender, Sexuality and Women's Studies: "The ABCs of United States Funded HIV Prevention Media in West and east Africa"
Kathryn Meier, History: "The Contested Civil War Soldier Body"
Sachi Shimomura, English: "Gendered Memories, Gendered Communities: Viewing Holy Bodies in Anglo-Saxon England"
The 2015 inaugural fellows are working on book projects that coalesce around the theme "Authorizing Health: Community Interpretations and Regulation of the Gendered Body." Their individual projects span 800 years, three continents and three disciplines. Professors Craig, Cynn, Meier and Shimomura have a common interest in examining how bodies have been characterized as sick, injured or non-normative, as well as in the practices that have determined their diagnoses, perception and treatment. Their projects demonstrate close study of narratives of illness and healing make visible wider historical, social and cultural tensions, especially around gender. They expose political and ideological conflicts over interpersonal relationships, community expectations and the constitution of proper scientific, medical or religious authority. Their dialogue across fields, theoretical frameworks and periods will enable the fellows to engage with and learn from research and approaches outside their own specializations and so enrich their understanding of their own sources. More broadly, this dialogue will contribute to and expand upon humanities-driven approaches that elucidate how larger social, political and gendered structures frame individual and public health.