Graphic Narratives Lab
Graphic Narratives Lab
Graphic narratives—ranging from cave paintings to wood cuts to comic books—are integral to how individuals and societies express and share views of their places in this world. Sequential graphic narratives, e.g. comic books, may be dominated by superheroes in American popular culture, but have long explored a much richer vein of the human experience, exploring themes of race, racism, ethnicity, sexuality, gender, misogyny, patriarchy, class, inequality, environmental racism, the climate crisis, and much more. Graphic narratives broaden the reach of the humanities to audiences in an accessible fashion and are research subjects in their own rights. VCU is uniquely positioned to examine graphic narratives within the humanities, with faculty and students from African American Studies, Anthropology, Business, English, and the School of the Arts actively creating comic books that push the boundaries of storytelling. The HRC's Graphics Narratives Lab is a central hub where faculty and students will meet to study the importance of graphic narratives within the humanities, and consider why and how faculty can implement graphic narratives into their pedagogy. The creative process underlying graphic narratives is explored through the Lab.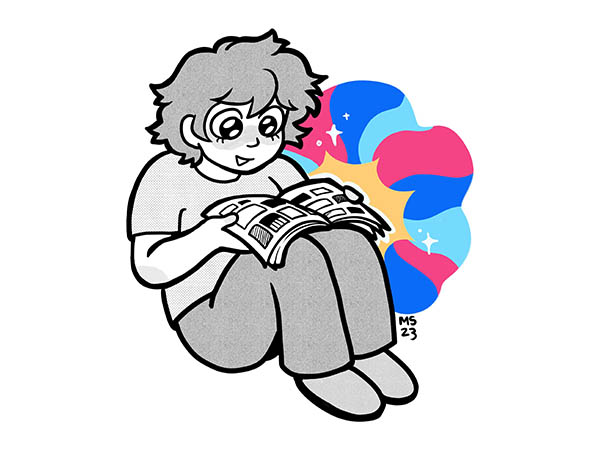 Meet the Team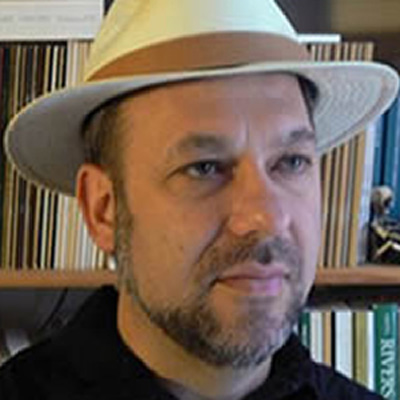 Bernard K. Means, PhD
Co-Director
Bernard Means is an Associate Professor in Anthropology within the VCU School of World Studies and is Director of the Virtual Curation Laboratory, where he leads a team of undergraduate students from across VCU in three-dimensional (3-D) documentation of artifacts, fossils, and historic items from around the world. He is also co-creator of four comic books with artist and writer Maggie Colangelo (VCU 2022 School of the Arts/Environmental Studies) entitled Founding Monsters, Founding Monster Tales, Mystery of the Missing Megafauna, Tales from the Virtual Curation Lab No. 1. The first two comics focus on the research by Dr. Means into the founding fathers' obsession with Ice Age megafauna, while the third comic looks at the extinction of Ice Age megafauna and makes a link to extinction and climate change today. Ms. Colangelo and Dr. Means recently finished the fourth comic, Tales from the Virtual Curation Laboratory Tales No. 1, which tells short stories about significant items–and one person–3-D scanned by the Virtual Curation Laboratory in its first decade.
Contact: bkmeans@vcu.edu
Relevant course: Visualizing and Exhibiting Anthropology, Spring semesters
SJ Sindu, PhD
Co-Director
SJ Sindu is a Tamil diaspora author of two literary novels (Marriage of a Thousand Lies, which won the Publishing Triangle Edmund White Award; and Blue-Skinned Gods, which was an Indie Next Pick and a finalist for the Lambda Literary Award), two hybrid chapbooks (I Once Met You But You Were Dead and Dominant Genes), two graphic novels (Shakti and the forthcoming Tall Water), and one forthcoming collection of short stories (The Goth House Experiment). Sindu holds a PhD in English and Creative Writing from Florida State University and is a co-editor for Zero Street, a literary fiction series featuring LGBTQ+ authors through the University of Nebraska Press. Sindu is an Assistant Professor of Creative Writing at Virginia Commonwealth University.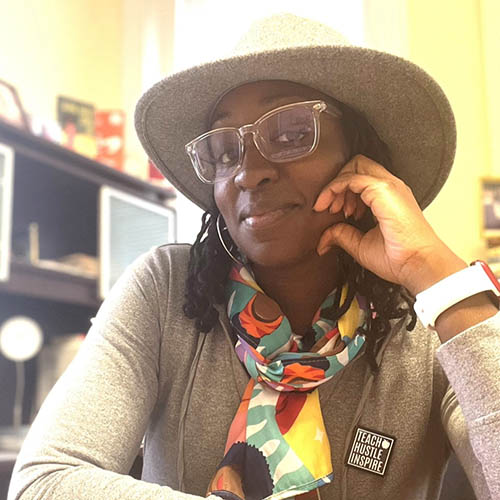 Grace D. Gipson, PhD
Co-Director
Grace Gipson is an Assistant Professor in African American Studies at Virginia Commonwealth University. As a proud HBCU graduate and Black future feminist/pop culture scholar, Grace's area of research interest centers around Black pop culture, digital humanities, the intersections of race and gender in comic books and gaming, Afrofuturism, and race and new media. Her work on comics and graphic novels has been featured in various articles, publications and book chapters through such outlets as Huffington Post, Chicago Humanities Festival, NPR.org, and Black Perspectives. Her current book project "Reclaiming Her Time: Exploring Black Female Experiences and Identities in Comics and Graphic Novels" seeks to explore the layered identities and experiences of various fictional Black female characters as personified in comic books and fandom culture and their relationship to real life situations. Outside the classroom, you can find Grace collecting comic books and stamps on her international travel discoveries, ticket stubs to the latest movies, co-hosting the video podcast "Conversations with Beloved and Kindred," contributing her personal and professional thoughts on pop culture via blackfuturefeminist.com, as well as redefining and curating the popular term "Black Girl Magic" within the social media landscape via @BlackGirlMagicinMedia.
Contact: gipsong@vcu.edu
Relevant course: Black Sites and Sights: Visual Media and Race, Spring semesters
Upcoming Events