Native Artist-in-Residence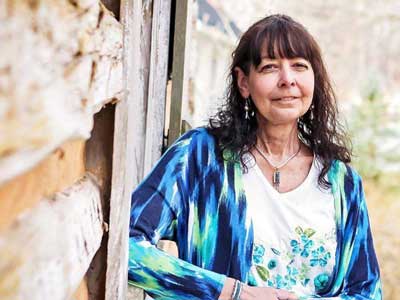 Karenne Wood Residency
In November of 2021, The Humanities Research Center launched the Karenne Wood Native Writer/Artist Residency program, providing an opportunity for Indigenous writers and artists to spend time at VCU, connect with local tribes, give public talks and readings, and enrich VCU students' learning experience.
The program honors the legacy of Karenne Wood, Ph.D., who was a member of the Monacan Indian tribe and a poet, activist, tribal historian and educator who lectured at VCU on many occasions. Wood, who died in 2019, was director of the Virginia Indian Heritage Program at Virginia Humanities, led a tribal history project for the Monacan Nation, conducted research at the National Museum of the American Indian, and served on the National Congress of American Indians' Repatriation Commission. Her two books of poetry, "Markings on Earth" (2001) and "Weaving the Boundary" (2016) are taught widely throughout North America. In 2015, she was named one of the Library of Virginia's Virginia Women in History.
Current Artist-in-Residence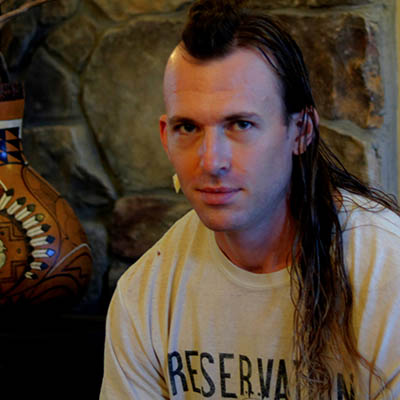 Ethan Brown is a Virginia artist working in multiple mediums including Gourd art, Oil Painting, Sculpture, and Filmmaking. He is a Pamunkey Tribal Citizen and resident of the Pamunkey Indian Reservation in King William, Virginia. A self taught artist— Ethan's work is inspired by Pamunkey history and culture, Virginia's flora and fauna, dreams, intuition, and spirituality. He has completed visual art commissions for the Big Ideas Company in London, England; the King William Historical Museum; Chesapeake Bay National Parks; and Reclaiming the Monument, among others. Ethan has had multiple pieces purchased by the Virginia Museum of Fine Arts for their permanent collection. As a filmmaker, Ethan has co-directed and edited the experimental short film Tsenacommacah (2020), as well as contributing additional photography to the EMMY Nominated documentary Connecting Currents- Pamunkey River: Lifeblood of our People (2020). Ethan's newest film, First Landings (2022) is currently being submitted to National and International film festivals.
Select Works
Upcoming Events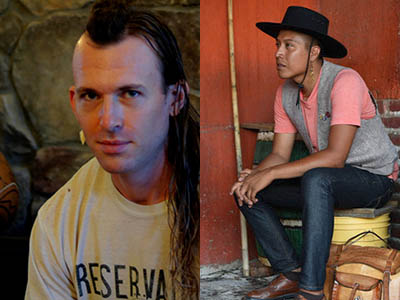 October 19. 2022
4:00 p.m. (hybrid event)
at the Commons Theater (University Student Commons)
The speakers for this event are Ethan Brown, Pamunkey artist and filmmaker and Karenne Wood Native Artist-in-Residence at the HRC, and Federico Cuatlacuatl, artist and filmmaker.