Mary Caton Lingold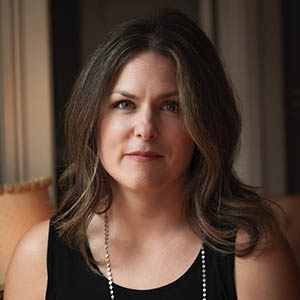 Dr. Mary Caton Lingold, Assistant Professor of English
Written by Dr. Shermaine Jones, Assistant Professor of English
Music plays such a pivotal role as the soundtrack to our lives, giving texture and feeling to our experiences. Yet, we are often unaware of the complex histories of our beloved musical genres. Dr. Mary Caton Lingold, Assistant Professor of English in the VCU Department of English, is an expert and lifelong musician who traces the contours of musical life in the early modern era to tell the story of how Africans in the Atlantic created music, forged an aesthetic movement, and transformed global sound in ways that continue to reverberate in contemporary music forms like reggaeton, hip-hop, country, and merengue. Her timely and compelling scholarship is deliberate in centering African thought and expression.
Dr. Lingold's southern roots inform her scholarly interests in Atlantic slavery, race and racism, Black history, and culture. As a white musician who enjoyed playing various forms of music, coming to the realization that all of the music she played was rooted in the Black cultural music expression spurred her interest in bringing these historical roots to the forefront by celebrating and memorializing the voices of those often forgotten. Questions about race, history, and culture animate Dr. Lingold's studies. She received a Ph.D. in English and a graduate certificate in African & African American Studies from Duke University in 2017. Her interdisciplinary approach borrows methods from African American Studies, Sound Studies, and Literary Studies. Dr. Lingold's forthcoming monograph Sound Legacy: Music and Slavery in an African Atlantic World (under contract with UVA Press) examines a range of artifacts including archival documents, musical performance, and published narratives, such as the travel accounts of Hans Sloane, to illustrate the centrality of musical performance in lived experiences across the Atlantic world.
Thus far, Dr. Lingold's scholarship has greatly informed the field of digital sound studies. Most notably, she co-edited Digital Sound Studies (Duke 2018), which offers theoretical and practical ways to center sound in humanities research and teaching to create a more inclusive, diverse, and dynamic multisensory experience. Dr. Lingold also co-created Musical Passage: A Voyage to 1688 Jamaica, which invites visitors to listen to a musical gathering in Jamaica in 1688 as documented in Hans Sloane's 1707 Voyage to the Islands, which features some of the earliest transcription of African music in the Americas. Incidentally, this project inspired Rhiannon Giddens, who incorporated a melody she learned from the digital project in a composition she performed alongside Yo-Yo Ma for NPR in response to 2020 Black Lives Matter protests.
One of the most rewarding aspects of Dr. Lingold's work has been collaborating with practicing musicians and artists who draw from her research to create work centered around uncovering histories in the Caribbean. For example, in summer 2022, she traveled to the University of Edinburgh to share her research and collaborate with musicians and artists from Scotland, Trinidad, and Jamaica on a production exploring the shared histories of sugar slavery and sugar refining. The first performance will be held in Kingston, Jamaica and later in Greenock, Scotland in Fall 2022.
Dr. Lingold joined the English Department at VCU in 2017. Since then, she has made an indelible mark among the faculty and students with her generosity of spirit and advocacy for issues of diversity, equity, and inclusion in the curriculum, hiring, and the everyday life of the department. Her service to the department and the university reflects her desire to create tangible change and an environment where all students, faculty, and staff feel seen, heard, and welcomed. Dr. Lingold has served on numerous committees including the English Department's Undergraduate Studies; Diversity, Equity, and Inclusion; and Executive Committees. She has also served on the Humanities Research Center's Faculty Advisory Board. Dr. Lingold is an advocate for her students. She is deeply invested in their academic success, mental health, and overall wellbeing. Her dynamic teaching style is reflected in her use of music and multisensory media in the classroom as well as her creative assignments that allow students to represent their mastery of course content in innovative and enriching ways.
Dr. Lingold's research, teaching, and service are deeply interconnected, as they reveal her earnest and fervent effort to understand the ways that our past continues to impact our present. While this realization may be at times disheartening, understanding the historical echoes also empowers us to make intentional changes to create the future we desire. Her insightful opinion piece "A Vision for a New South," published in the Richmond Times-Dispatch on June 15, 2020, explores the movement for Black lives in Richmond and the removal of confederate monuments on Monument Avenue. Most importantly, she imagines a New South; this hope of creating new worlds is at the heart of Dr. Lingold's visionary work.
Select Publications
"In Search of Mr. Baptiste: Early Caribbean Music, Race, and a Colonial Composer,"

Early Music,

xlix.1, February 2021.

"Digital Performance and the Musical Archive of Slavery: Like Running Home," Studies in Eighteenth-Century Culture

49, 2020

.

Digital Sound Studies.

Co-editor, with Darren Mueller and Whitney Trettien. (Duke 2018).
How Haiti Got Free.

Public Books.

April 16, 2019.
Peculiar Animations: Listening to Afro-Atlantic Music in Caribbean Travel Narratives,

Early American Literature

52:3 (2017).
Tena, Too, Sings America: Listening to an Enslaved Woman's Musical Memories of Africa.

C19 Podcast.

Season 1 Episode 10. June, 18, 2018.
Fiddling with Freedom: Solomon Northup's Musical Trade in 12 Years a Slave.

Sounding Out!: The Sound Studies Blog, December 16, 2013.