Karen Rader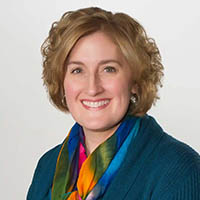 Dr. Karen Rader, Professor of History
Written by Dr. Kathryn Shively, Department of History
When historian of modern U.S. life sciences Karen Rader joined the faculty in 2006, VCU acquired a decorated, interdisciplinary scholar of vital importance to the health of the university. Before joining VCU, Karen Rader held appointments at Princeton, Cal Tech, Harvard, and Sarah Lawrence. She has taught around the world as a visiting professor at the University of Oslo and the Institute for Advanced Study, Lancaster University, UK. As a historian of science, Karen ensures that the sciences are studied within their many human contexts, from the social and cultural to the political. It is easy to forget, given our modern veneration of the sciences, that even the most apparently objective methods are still human creations, framed by such constructs as race, gender, and class. This mission of humanistic work is critical for a research university that features one of the oldest medical schools in the South, and Karen has illuminated our path forward in innumerable ways through her research, programming, faculty connections, teaching, and service. She has led VCU and the greater Richmond community with doggedly hard work, empathy, and rigor, the impacts of which will long outlast her time at VCU through the knowledge she has produced and the lives she has touched.

Karen's award-winning books—with Victoria Cain, Life on Display: Revolutionizing U.S. Museums of Science and Natural History in the Twentieth Century (University of Chicago Press, 2015); co-edited with Liv Emma Thorsen and Adam Dodd, Animals on Display: The Creaturely in Museums, Zoos, and Natural History (Penn State University Press, 2014), and Making Mice: Standardizing Animals for American Biomedical Research, 1900-1955 (Princeton University Press, 2004)—along with over 20 peer-reviewed articles and essays, help us to understand how humans construct, understand, and disseminate scientific knowledge, particularly using animals. Through this work, Karen has emerged as a leading scholar of the history of science, recognized with numerous awards and grants, such as the American Association for the Advancement of Science (2013), the Mellon Foundation (1995-96), and the National Science Foundation (1995, 2002, 2007, 2016)—collectively garnering her nearly three-quarters of a million dollars for research, an unusually high amount for humanities scholars.

As the former VCU director of Science, Technology, and Society and developer of the Medical Humanities Minor—an interdisciplinary minor that prepares future health professionals to better empathize with patients and comprehend their varied social contexts—Karen has deeply enriched the VCU learning community. She has hosted numerous speaker series on such topics as genetics and bioethics, disability, technology, and the art of medicine. As part of her current research on and promotion of adult informal science education, she has conducted "science cafes" in the community, introducing Richmonders to vital intersections of social problems and science. Her teaching in the classroom and as mentor to graduate students in history and in the interdisciplinary Ph.D. program in Media, Art, and Text (MATX) has provided tools for creativity and rigor to the next generation of scholars.

Karen has managed all this while performing tremendous service to her field and the university. She was recently elected president of the History of Science Society (2022-23) and serves as the co-editor-in-chief of her field's flagship journal, the Journal of the History of Biology (2018-2022). Among her wide-ranging service to VCU, she serves on the leadership team of the President's East Marshall Street Well Project (https://emsw.vcu.edu/about/). In this role since 2013, she has worked with the VCU and the Richmond community to support the study, memorialization, and reburial of discarded human remains, primarily of African American descent, discovered on VCU's medical campus from the antebellum period.

It is with profound gratitude that we call Karen our colleague in the humanities at VCU and a producer of vital, innovative knowledge in the world.
Select Publications
Life on Display: Revolutionizing U.S. Museums of Science and Natural History in the Twentieth Century (University of Chicago Press, 2015)

Animals on Display: The Creaturely in Museums, Zoos, and Natural History (Penn State University Press, 2014)

Making Mice: Standardizing Animals for American Biomedical Research, 1900-1955 (Princeton University Press, 2004)