Judy Twigg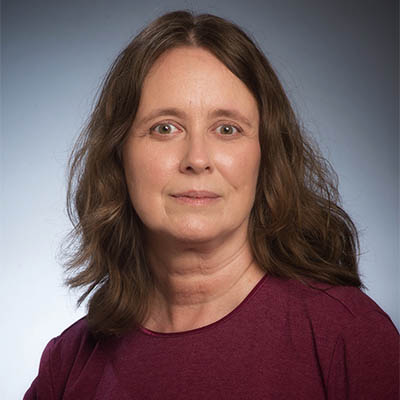 Dr. Judy Twigg, Professor, Department of Political Science
Written by Jason Ross Arnold, Associate Professor and Chair, Department of Political Science
When global health crises emerge, national health systems fail, or Russia threatens its neighbors or citizens, policymakers and influencers call upon Judy Twigg for analysis and advice. At the end of the year, when I look back at all she has done, I'm always struck by the mountain of accomplishments. World Bank reports by the dozen, plus a few dozen more for other organizations. Fifty or so media interviews, not to mention the op-eds, blog posts, policy briefs, and presentations to policymakers. And then, somehow, she still finds time for an ambitious book project, or some other major endeavor she's cooking up.
A partial list of Judy's professional memberships and affiliations reflects Judy's high standing in the academic and policymaking worlds: the Council on Foreign Relations, the Center for Strategic and International Studies (CSIS), the World Bank, the Wilson Center (Kennan Institute), the Asian Development Bank, the Inter-American Development Bank, UNICEF, and the Social Science Research Council, among others. I'll stop with the name dropping after this, but it's also an indication of her influence that you can find her ideas at The New York Times, The Washington Post, NPR, and other leading sites. All of that work, and all of the success that comes from it, seems driven solely from an unshakeable will to – simply put – help people, to do what she can to make vulnerable populations more healthy and secure. I presume most who have had the good fortune to work with her would agree.
After delivering reports, presentations, or other products to leaders at the national and international levels, Judy seamlessly shifts into star teacher mode, giving students – who overwhelmingly admire and appreciate her – her full, undivided attention. In the spaces in between, she energetically and ungrudgingly leads committees and otherwise delivers abundant, important service work at all levels. She leads our Curriculum Committee. She initiated and led VCU into a partnership with the Kyiv School of Economics weeks after Russia invaded Ukraine. She served as a member of the Richmond World Affairs Council's Academic Advisory Council. Etc.
Judy just finished her 30th year at VCU. We are lucky to have her as a colleague here. Opportunity knocks with that kind of record. Still, the main risk I'm worried about as the POLI Chair is not losing her to the State Department or some resourceful university. It's more likely that she'll take off on a world tour to follow some amazing new Pat Metheny quartet, or put together a Bach concert of her own. On second thought, she'd probably manage to fit them into her schedule somehow.
Select Publications
"

The Russian Invasion of Ukraine and Its Public Health Consequences

," with ten other authors,

The Lancet Regional Health -- Europe

, March 8, 2022

"Russia's Questionable Claims Overshadow Good Sputnik V Vaccine,"

Moscow Times, January 22, 2021
"Vladimir Putin Has a Vaccine, and He's Rushing To Share It,"

New York Times, October 13, 2020
"Can Russia's Health and Welfare Systems Handle the Pandemic?" with Linda J. Cook,

Current History, Volume 119, Issue 819, October 2020
"Pandemic Politics in Eurasia: Road Map for a New Research Subfield," with seventeen other authors,

Problems of Post-Communism,

Vol. 67, 2020
"Russian Health and Demographic Trends and Prospects," in Steven Rosefielde, ed.,

Putin's Russia: Economy, Defense, and Foreign Policy, World Scientific Publishers, September 2020
Center for Strategic and International Studies, Global Health Policy Center, "Trump and Putin's Pandemic Duet: Trump's America Is Far More out of Tune" (with J. Stephen Morrison), August 21, 2020
Council on Foreign Relations "Think Global Health" site, "Vaccine Dreams and Russian Reality," August 12, 2020
Atlantic Council,

Ukraine's Healthcare System Is In Critical Condition Again, July 21, also ran in

Kyiv Post, July 22, 2020
Reforum, "Health Care Reform, Demographic Trends, and COVID-19 in Russia," also in

Russian, June 17, 2020
Council on Foreign Relations "Think Global Health" site, "Coronavirus in Russia: First Wave, Round Two--The Regions," June 5, 2020