Migration Lab
Migration Studies Lab
The HRC Migration Studies Lab provides a forum and research home for all VCU faculty, post-docs, and graduate and undergraduate students interested in migration from any disciplinary or regional angle. The Migration Studies Lab enhances the collaboration between VCU and community partners who work with migrant communities, including Sacred Heart Center and New Virginia Majority.
There are various ways you can get involved. If you are a faculty member or advanced graduate student- you are welcome to the lab and workshop, your teaching and research interests are welcome! If you are a student, the Latino Virginia Project has several on-going research assistantships in the lab, the class HIST 422 is also embedded in this project and lab. If you are a member of the community, we would love to hear how we can connect and collaborate on efforts in the community.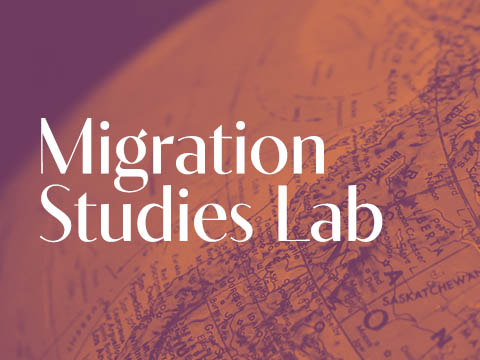 Current Initiatives
The Migration Studies Lab is working on several initiatives:
We will be home to the Migration Studies Certificate in the College. The goal is to build on this to create Migration Studies and Latino Studies minors.
We are conducting the research project- Latino Virginia, a Vertically Integrated Project (VIP) that collects oral histories in collaboration with community partners to understand the challenges facing the Latino community of Richmond and Virginia. As the project grows over time, it will publish oral histories, podcasts, photographs, film interviews, community resources, and more. The collection would document the community, provide sources for multidisciplinary research, and offer a basis for community engagement, becoming a major resource to the Latino community.
The lab supports individual faculty's research and writing on issues of migration through grants and the creation of a workshop series where faculty and graduate students share ideas, works in progress, and recent publications.
The lab supports a speaker series on migration on campus and in the Richmond community.
Meet the Team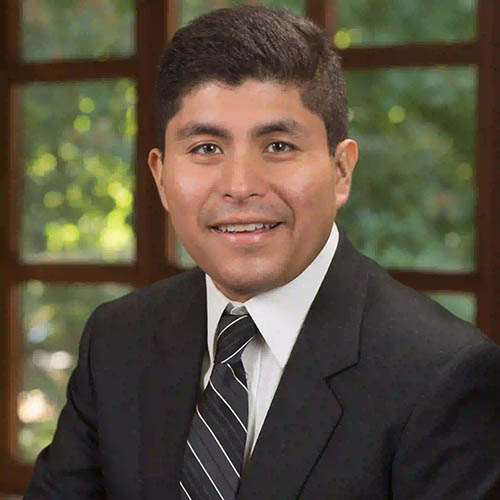 Daniel Morales, PhD
Co-Director
Daniel Morales is an Assistant Professor of history at Virginia Commonwealth University specializing in Latino, immigration, and public history. He is from Azusa California and earned his Ph.D. in history from Columbia University in 2016, and B.A. at the University of Chicago in 2008. His research focuses on the social and economic history of migration between Latin America and the United States. His upcoming book, Between Here and There: The Political Economy of Transnational Mexican Migration (Oxford 2024) examines the creation of transnational migratory networks across Mexico and the United States in the twentieth century.
Contact: moralesd2@vcu.edu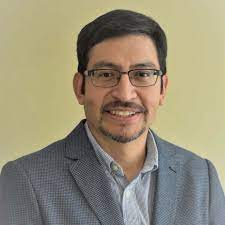 G. Antonio Espinoza, PhD
Co-Director
G. Antonio Espinoza is Associate Professor of Latin American History at Virginia Commonwealth University. Born and raised in Lima, Professor Espinoza majored in history at the Catholic University of Peru. Granted a Fulbright Fellowship to pursue graduate studies in the US, Espinoza earned his Ph.D. in Latin American History at Columbia University (NYC) in 2007. He is the author of Education and the State in Modern Peru: Primary Schooling in Lima, 1821 – c. 1921 (New York: Palgrave-Macmillan, 2013), and several articles and book chapters on the intellectual and educational history of Peru and Modern Latin America. Dr. Espinoza received the 2018 Robert L. Perry Mentoring Award from the National Association for Ethnic Studies.
Contact: gaespinoza@vcu.edu
Additional people associated with this lab include:
Rocio Gomez, PhD researches Latin America, history of science, environmental history, and the history of medicine. She holds a Ph.D. from the University of Arizona. Her first book, "Silver Veins, Dusty Lungs: Mining, Water, and Public Health in Zacatecas, 1833-1946," was published in 2020 from University of Nebraska Press. She is the 2019 RMCLAS recipient of the Edwin Lieuwen Award for the Promotion of Excellence in the Teaching of Latin American Studies. She has held fellowships at Linda Hall Library in Kansas City, MO and the Science History Institute in Philadelphia. In 2020, she was a fellow at the American Philosophical Society in Philadelphia.
Gabriela León-Pérez, PhD is an Assistant Professor in the Department of Sociology at Virginia Commonwealth University. ​Her research focuses on Mexican internal and international migration, the experiences of immigrants in the United States, and health disparities. The underlying goal of her research agenda is to clarify the role of social, structural, and contextual factors in creating health and social inequalities, as well as to identify resources that improve the outcomes of immigrants and other marginalized populations. In her most recent project, she investigated the health trajectories of returning US migrants, internal migrants, and indigenous migrants from Mexico. Other on-going projects focus on Mexican skilled migration to the US and the effects of stress, legal status, and state immigrant policies on the health and well-being of immigrants. You can read more about her current work on her personal website.
Paula Rodriguez Miguelez, Ph.D. is an assistant professor of Kinesiology and Health Science at Virginia Commonwealth University, specializing in cardiovascular health. She is from Spain and earned her Ph.D. in Biomedical Sciences in 2014 from University of Leon (Spain) with an International mention from Karolinska Institutet (Sweden). Her research focuses on understanding the impact of childhood stress on cardiovascular health, with a specific emphasis in migration-related stress. Currently, she is conducting a study to investigate the impact of acculturative stress related to the migratory process in cardiovascular health in children and young adults with Latin heritage.
Michael Ahn Paarlberg, PhD is an assistant professor in the Political Science Department at VCU. He specializes in immigration, labor and Latin American politics. He is currently writing a book on transnational elections and diaspora politics in Mexico, El Salvador and the Dominican Republic. Dr. Paarlberg is also an associate fellow at the Institute for Policy Studies in Washington, D.C., and a regular contributor to The Guardian. He has also written for the Washington Post, The New Republic, Slate and other publications. He has appeared on and been interviewed in national and international media including Sky News, U.S. News and World Report, Bloomberg, Houston Chronicle, Dallas Morning News, WGBH Boston, Pacifica Radio, RSI and Telam. He has also served as an expert witness in legal cases involving Central American migration and security issues. Prior to coming to VCU, Dr. Paarlberg was a postdoctoral fellow at the University of Pennsylvania's Center for the Study of Ethnicity, Race and Immigration. He earned his Ph.D. in political science from Georgetown University.
Indira Sultanić, PhD is an Assistant Professor of Spanish Translation and Interpreting Studies in the School of World Studies at VCU. She is a Certified Healthcare Interpreter™-Spanish, and has over 15 years of professional experience in the language industry as a project manager, translator, interpreter, and language consultant. Dr. Sultanić is an interpreting studies scholar and has authored articles and book chapters on medical interpreter education and training, interpreting for vulnerable populations and unaccompanied refugee children in the U.S., and remote interpreting in pediatric therapy settings. Her recent projects explore simultaneous interpreting in healthcare settings in the U.S. context. Beyond VCU, Dr. Sultanić has developed trainings and workshops for current and aspiring healthcare providers, and staff, on best practices for delivering culturally and linguistically appropriate interpreter-mediated care. She has served as a subject matter expert on state and national projects pertaining to language access, and frequently shares her expertise at local, state, national, and international meetings.
Robert McKenna, PhD Retired World Studies professor, founding member and mentor of the Migration Studies Group.
Cross-campus and Community Partners
Sacred Heart Center, Richmond VA
New Virginia Majority, VCU
CASA, Virginia
Sin Barreras, Charlottesville, VA
VCU Libraries
Library of Virginia
Latinx Immigrant Health Alliance
Upcoming Events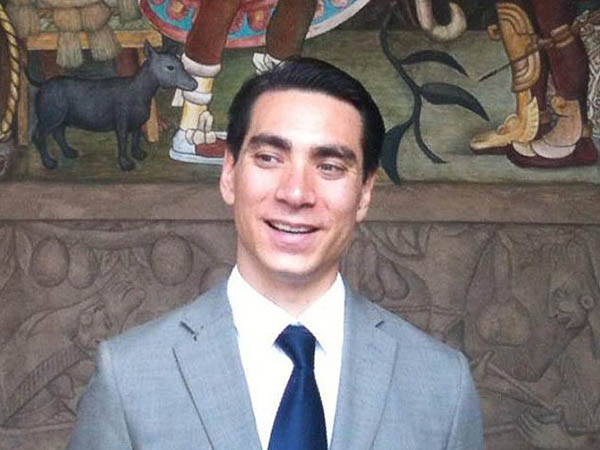 October 18, 2023
10:00 a.m.
The Migration Studies Lab at the Humanities Research Center presents, "Much Ado About Nothing? Local Immigration Policy and the MS-13 'Threat'" with speaker Michael Paarlberg, PhD, VCU Department of Political Science.