Beyond Sustainability
Beyond Sustainability
There is no denying that we are all now living and learning amidst an irreversible climate crisis. Nothing that we do, nothing that we study, nothing that we seek to achieve gets to escape this global reality. The climate crisis is not 'just' about fossil fuels or greenhouse gases; it is about all of the many overlapping and intertwined ways that industrial society is destabilizing, debasing and destroying the life-sustaining capacities of the world we inhabit. So what are we to do?
Beyond Sustainability is bringing together faculty from across VCU's campus to develop creative climate justice "assignment clusters" that can bring students from across the university into conversation around ways that we can meaningfully confront the climate crisis in our shared, institutional life. Keep a look out for some of our initial projects launching this Spring - including a "toxic tour" of Richmond, a climate justice materials index, a climate justice design charrette, and informal student-led workshops based on the climate cafe model.
We can't all become magically "100% green" overnight. As Anne Marie Bonneau says, we need everyone to show up imperfectly. Even though we're all part of this ecocidal system, we can still try to challenge, confront, and transform it without beating ourselves up with feelings of guilt, hypocrisy, and shame. How do we engage with humility and imperfection as well as a strong desire to make the world radically otherwise? We need to move beyond sustainability, asking ourselves what part we play, and what part VCU plays - in conceptualizing, planning and fighting for the total societal transformations that "science" is telling us we need.
Climate Justice Charrette
Our world is descending into climate crisis. We need to consider ambitious and innovative solutions - and all of us need to be part of this creative process.
Over the course of two weeks, student-teams will participate in a structured process to develop, plan and contextualize a proposal for transformations that take us "beyond sustainability" by mapping out ambitious ideas that address systemic roots of our unsustainability problems, on campus and in our world more broadly. Let's move VCU towards a regenerative community, through:
Product, Technology and Materials innovation

Policy and Planning transformations

Storytelling, Art activations and Design Futuring

Businesses, cooperatives, and Mutual Aid

Organizing and Movement Building
Sessions will take place on February 15, February 22 and March 1, from 5:30–7:30PM. Come with a group, or come as you are. Refreshments will be provided at each session.
The Closing Session will take place March 1, 5:30–7:30PM in Commonwealth Ballroom B, University Student Commons.
Hosted by the Beyond Sustainability Collective and the Environmental Humanities Lab at the Humanities Research Center. For information contact gettingwarmer@vcu.edu.
Project Coordinators
Stephen Fong, Ph.D. is an Associate Professor in the Department of Chemical and Life Science Engineering and a Fellow in the Center for the Study of Biological Complexity at Virginia Commonwealth University in Richmond, VA. He received his Ph.D. in Bioengineering from UCSD in 2004. Dr. Fong has expertise in systems biology and metabolic engineering with background in strain development for chemical production and computational modeling. As a graduate student, Dr. Fong completed the first-ever study that used large-scale metabolic modeling to design and implement novel chemical production into organisms. Three design strategies were identified to produce lactic acid from the bacterium, Escherichia coli. All three engineered designs produced >1 g/L lactic acid starting from 2 g/L glucose where the control, unmodified strain produced no lactic acid.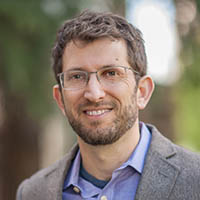 Jesse Goldstein, Ph.D. is an Associate Professor of Sociology at Virginia Commonwealth University. His new book, Planetary Improvement: Cleantech Entrepreneurship and the Contradictions of Green Capitalism (MIT Press) offers a critical assessment of entrepreneurial approaches to addressing environmental problems with new technologies. A new research project looks at student entrepreneurship in the university setting. He teaches courses on environmental sociology and political economy, and is involved in a range of artistic and activist projects.
Molly B. Ransone is passionate about making educational media that amuses and inspires people to learn voraciously. As the Associate Director of Learning Media at VCU ALT Lab, she uses that passion to produce high quality media content for online and face-to-face classes with the goal of aiding faculty in bringing their subjects to life and increasing student engagement. A long time participatory culture advocate, she wants to see everyone try their hand at creativity and media making, and loves working with faculty on designing multimedia student assignments. Prior to moving to Richmond, Molly was the Creative Services Coordinator in Academic Technology at San Francisco State University, where she earned her master's degree in Broadcast and Electronic Communication Arts.
Upcoming Events
February 15, 2023
Climate Justice Charrette (Session 1)
5:30–7:30 p.m.
MCALC 1107 and 1st Floor Lobby
February 22, 2023
Climate Justice Charrette (Session 2)
5:30–7:30 p.m.
MCALC 1107 and 1st Floor Lobby
March 1, 2023
Climate Justice Charrette (Session 3)
5:30–7:30 p.m.
Commonwealth Ballroom B, Student Commons