Health Humanities Student Fellows
Health Humanities Student Fellows
The Humanities Research Center's Health Humanities Lab offers a number of fellowships to graduate and undergraduate students in the Arts or College of Humanities and Sciences with an interest in the humanist study of healthcare and health disparities. The undergraduate and graduate student fellows develop their own research projects and work closely with the lab director.
Are you interested in learning more about the broader contexts of health and healthcare disparities? Do you want to learn how to apply important research skills? Do you want to participate in research that directly impacts the Richmond community? The call for 2023-24 Health Humanities Undergraduate Lab Fellows is open.
Student Fellows: 2022-23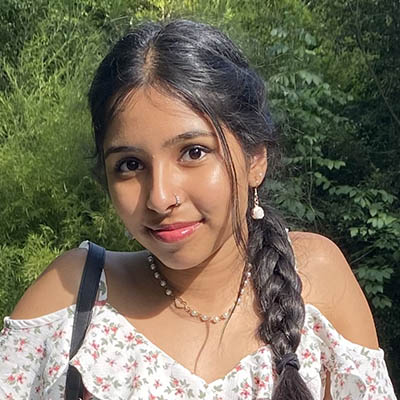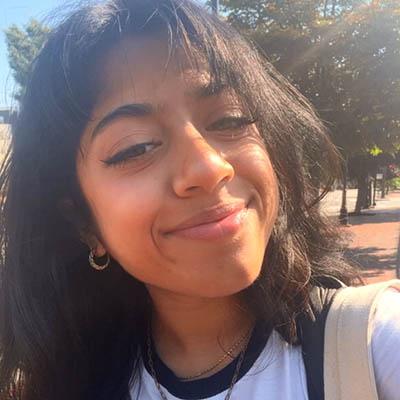 Naomi Begunov
Naomi Begunov is a Psychology major with a minor in Sociology at VCU. Her ultimate goal is to be a Family and Marriage Therapist.
Jayla Davis
Jayla Davis is a fourth year African American Studies major with a minor in Psychology, and a current undergraduate student fellow in the Health Humanities Lab.
Emma Geisler
Emma Geisler is a fourth-year Interdisciplinary Studies major with focuses in Sociology, Psychology, and Spanish. She is interested in Hispanic immigrant public health and addressing racial and ethnic health disparities from a social determinants of health perspective.
Linda Hamrick
Linda Hamrick is a Graduate Assistant of Faculty Affairs in the Office of the Provost and a Graduate Fellow of the HRC Health Humanities Lab.
Arya Hanjagi
Arya Hanjagi is a first-year Biology student in the Honors College on the pre-med track, and an undergraduate Honors fellow in the Health Humanities Lab.
Abeer Haroun
Abeer Haroun is an undergraduate fellow in the Health Humanities Lab, and a third year student majoring in Interdisciplinary Science with a minor in Psychology.
Neha Potla
Neha Potla is a first year Guaranteed Medicine student in the Honors College, and member of the Health Humanities Lab as a Honors fellow.
Grace Smith
Grace Smith is a junior at VCU studying Biology, Chemistry, and Spanish on the premed track. She is in the Guaranteed Admissions Program for Medicine and is passionate about developing creative solutions to health disparities.