Events
Stonebreakers: Film Screening and Discussion
September 28, 2023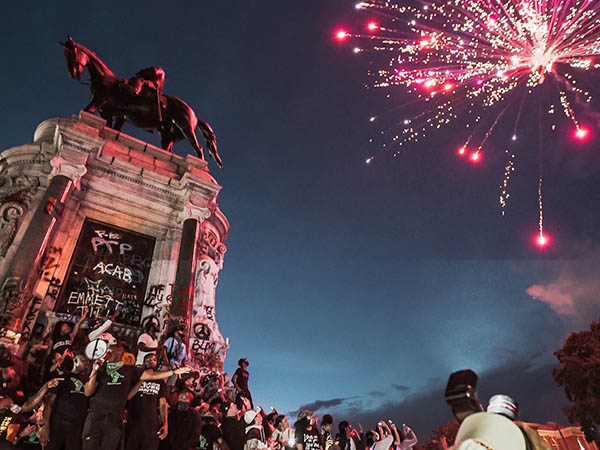 Start time: 6:00 p.m.
End time: 8:00 p.m
Location: Temple Building 1164 (901 W Main St, Richmond, VA)
Join us for a special screening of the groundbreaking documentary film Stonebreakers (2023), followed by a discussion with Director Valerio Ciriaci and Producer/Cinematographer Isaak Liptzin.
About the Film
70 min / Directed by Valerio Ciriaci
Stonebreakers chronicles the conflicts around monuments that arose in the United States during the George Floyd protests and the 2020 presidential election. As statues of Columbus, Confederates and Founding Fathers fall from their pedestals, the nation's triumphalist myths are called into question. By exploring the shifting landscapes of American monumentality, the film interrogates the link between history and political action in a nation that must confront its past now more urgently than ever. Watch the trailer.
Event Organizer: Rohan Kalyan (rkkalyan@vcu.edu)
Co-sponsors: The School of World Studies and Humanities Research Center
---