Events
Savage Conversations
November 18, 2021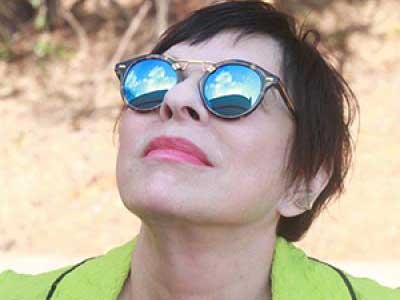 7:00 p.m. (hybrid in-person and virtual event)
Cabell Library Lecture Hall (room 303) or via Zoom
Join us for an evening of Indigenous literature, humor and history with celebrated Chocktaw fiction writer, poet, playwright and filmmaker LeAnne Howe. LeAnne Howe, Eidson Distinguished Professor at the University of Georgia, connects literature, Indigenous knowledge, Native histories and expressive cultures in her work. Her interests include Native and Indigenous literatures, performance studies, film and Indigeneity.
Howe's latest book, "Savage Conversations," 2019, Coffee House Press, set in 1875, is the story of Mary Todd Lincoln and the Savage Indian that she said was torturing her nightly during her confinement in an insane asylum at Batavia, Illinois. Literary Hub describes this volume as "A play/poem/novel/historical nightmare, Howe mixes disparate textual, visual, and genre techniques to create something absolutely singular and haunting." In the words of Indigenous and American Studies Professor Philip L. Deloria, "LeAnne Howe's words are to savor, contemplate, and horrify. Savage Conversations explodes with the stench of guilt and insanity that undergirds the American story, whispered through a personal, familial, national, and supernatural drama revelatory in every sense. Howe's uncanny images will long haunt readers, just as the Dakota 38 linger in land and memory, both offering a testament to the violent entanglements of past and present."
All are welcome!
This event is presented as part of the HRC Race, Ethnicity and Social Justice Speaker Series and is co-sponsored by the VCU Department of English, VCU Libraries and the VCU Office of Multicultural Student Affairs.
---