Research Fridays
Grants in the Humanities: How to Apply and Get Funded
September 29, 2023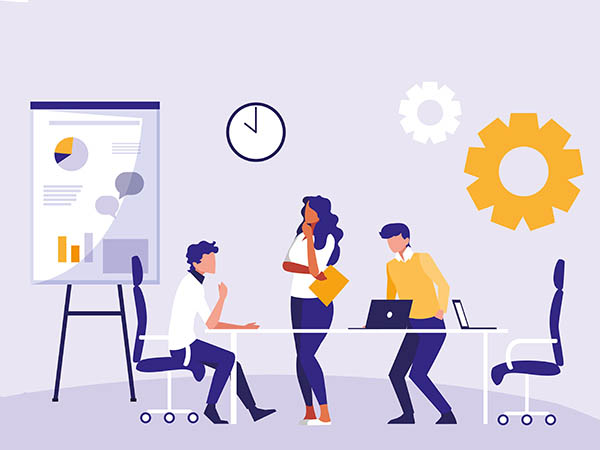 Research Fridays
Start time: 12:00 p.m.
End time: 1:00 p.m
Location: Virtual
This workshop will introduce both federal and foundation funding opportunities for scholars in the humanities and humanistic social sciences. Our guests will discuss common humanities research funding sources such as the NEH, and how to search various funding databases. They will also cover what to expect when you are preparing a budget and submitting your proposal, and offer some suggestions on how to write a strong proposal, how to think like a reviewer, and what to do when you are awarded or declined a grant/fellowship. The speakers for this virtual event will be Ariana Bracalente, Director of Philanthropic Grants, VCU Office of Development and Alumni Relations, Suzannah Stora, Assistant Director of Corporate and Foundation Relations, VCU Development and Alumni Relations, and Melissa Throckmorton, Director of Research Development and Strategic Projects, Office of the Vice President for Research and Innovation (OVPRI).
About the Speakers
Ariana Bracalente serves as the Director of Philanthropic Grants in the VCU Office of Development and Alumni Relations, where she leads a small team focused on securing private support for university priorities by fostering relationships with corporations, foundations, and other philanthropic organizations. In addition, she develops and writes proposals to university friends and alumni considering gifts at the 7- and 8-figure level. Ariana has worked at VCU for more than 35 years and in corporate and foundation relations for more than 25 years. During this time, she has secured and stewarded grant funding from national and regional foundations, including the Mellon Foundation, Howard Hughes Medical Institute, the Jessie Ball duPont Fund, the ECMC Foundation, Robins Foundation, Virginia Health Care Foundation, the E. Rhodes & Leona B. Carpenter Foundation, Windgate Foundation, and others, as well as major corporations. The most rewarding part of her job is working with faculty to articulate support for programs that impact the lives of others and enrich the educational experience of VCU students.
Suzannah Stora joined the VCU Development and Alumni Relations Corporate and Foundation Relations team as the Assistant Director in January. Suzannah formally served as the Executive Director of the Maggie L. Walker Governor's School Foundation from 2016 - 2020. She brings more than two decades of experience from the nonprofit sector, working as the Sustainability Director for the Virginia Center for Health Innovation, the Director of the Junior League of Richmond, the Director of Development and Public Relations for the Medical Society of Virginia Foundation, and in several fundraising roles for the John F. Kennedy Center for the Performing Arts. Suzannah is a graduate of Leadership Metro Richmond, Syracuse University (MS, Higher Education) and James Madison University (BA, English).
Melissa Throckmorton has over eighteen years of grant writing experience, including thirteen in academia. Before coming to VCU in 2016, Melissa worked in research development at Old Dominion University in Norfolk, VA. Melissa received a BA in political science/business and a MPA from Virginia Tech. The small but mighty Division of Research Development in OVPRI offers assistance in project management for proposal preparation, strategic proposal planning, editing, finding funding, as well as VCU-wide or bespoke training and workshops.
This event is co-sponsored by the VCU Office Development and Alumni Relations (DAR) and the Office of the Vice President for Research and Innovation (OVPRI).
---