Events
Recasting the Vote: How Women of Color Transformed the Suffrage Movement
March 12, 2021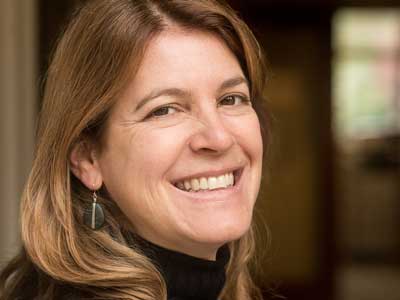 12:00 p.m. (virtual event)
Registration link
Read the VCU News feature about this event.
Abstract
The story of the fight for woman suffrage is a familiar one. We know the names of the leading suffragists—Susan B. Anthony, Elizabeth Cady Stanton, Alice Paul and Carrie Chapman Catt. We remember that suffrage was finally won via the Nineteenth Amendment in 1920. But those facts are only part of the story. This talk will reveal the hidden histories of the Native American, Chinese American, African American and Hispana suffragists who not only challenged women's inequality but also fought against the racial prejudices of the age. They marched in parades, debated with national suffrage leaders and met with presidents and other politicians. They insisted that women in their communities also deserved the vote. For some of them, the ratification of the woman suffrage amendment in 1920 was a moment of celebration. But for others it was not the end of their fight for equality. It will offer a revealing look at an inspiring new history of woman suffrage.
Speaker Bio
Cathleen D. Cahill, Ph.D., associate professor of history at Penn State University, is a social historian who explores the everyday experiences of ordinary people, primarily women. She focuses on women's working and political lives, asking how identities such as race, nationality, class and age have shaped them. She is also interested in the connections generated by women's movements for work, play and politics, and how mapping those movements reveal women in surprising and unexpected places.
She is the author of "Federal Fathers and Mothers: A Social History of the United States Indian Service, 1869–1932" (University of North Carolina Press, 2011), which won the Labriola Center American Indian National Book Award and was a finalist for the David J. Weber and Bill Clements Book Prize. Her most recent book, "Recasting the Vote: How Women of Color Transformed the Suffrage Movement" (UNCP, Fall 2020), follows the lead of feminist scholars of color calling for alternative "genealogies of feminism." She is the co-editor of the forthcoming volume "Indian Cities: Histories of Indigenous Urbanism" (along with Kent Blansett and Andrew Needham). Her next project, "Indians on the Road: Gender, Race, and Regional Identity" reimagines the West Coast through the lens of Indigenous people's relationships with the transportation systems that bisected their lands, forming corridors of conquest and environmental change while simultaneously connecting them in new and sometimes empowering ways to other people and places. Professor Cahill is also author of numerous articles published in top journals and edited collections, and the recipient of prestigious fellowships, including the Charles Redd Center Fellowship Award in Western American History (2018), The Newberry Library Short-Term Fellowship (2013-14), and Bill and Rita Clements Fellowship at the William P. Clements Center for Southwest Studies, Southern Methodist University (2009-10). Professor Cahill is also an OAH Distinguished Lecturer.
This event is presented as part of the HRC Race, Ethnicity and Social Justice Speaker Series and is co-sponsored by the VCU Department of History and the Media, Art and Text Doctoral Program.
View the video from this event (VCU central authentication required).
---