Events
Not a Nation of Immigrants: Settler Colonialism, White Supremacy, and a History of Erasure and Exclusion
November 11, 2021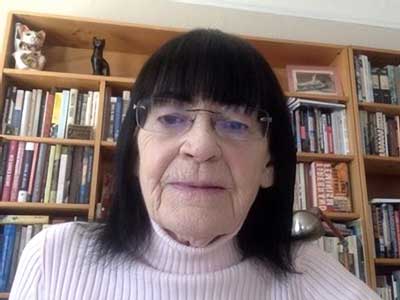 6:00 p.m. (virtual event)
Abstract
Whether in political debates or discussions about immigration around the kitchen table, many Americans, regardless of party affiliation, will say proudly that we are a nation of immigrants. In her new book, historian Roxanne Dunbar-Ortiz argues that this ideology is harmful and dishonest because it serves to mask and diminish the history of the United States. In this talk, Dunbar-Ortiz will debunk the pervasive and self-congratulatory myth that the United States is proudly founded by and for immigrants, and will urge readers to consider a more complex history of the United States, which also includes genocide, white supremacy, slavery, and structural inequality.
Speaker Bio
Roxanne Dunbar-Ortiz, Ph.D., is an American historian, writer and activist, and a professor emerita of Ethnic Studies at California State University, East Bay. Dunbar-Ortiz has been active in the international Indigenous movement for more than 4 decades, and has been committed to national and international social justice issues for decades. She is the winner of the 2017 Lannan Cultural Freedom Prize and she is the author or editor of many books, including "An Indigenous Peoples' History of the United States," a recipient of the 2015 American Book Award. She lives in San Francisco. Connect with her at reddirtsite.com or on Twitter @rdunbaro.
This event is presented as part of the HRC Race, Ethnicity and Social Justice (On Native Ground) Speaker Series and is co-sponsored by the VCU Departments of History, English and Sociology, as well as the VCU Media, Art and Text Program and the VCU Office of Multicultural Student Affairs.
---