Events
New Perspectives on Health Equity through the Humanities
September 27, 2023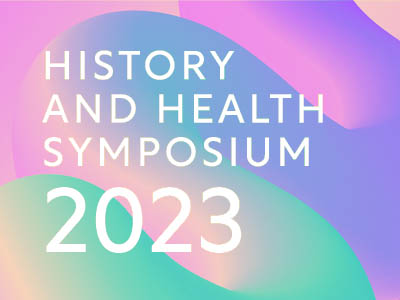 History and Health Symposium 2023
Start time: 12:00 p.m.
End time: 5:00 p.m
Location: Library of Virginia
This symposium will explore the history of medicine and connections to current health inequities and disparities across a variety of health professions disciplines. Highlights will include how the humanities can bring together interdisciplinary teams to challenge local health inequities and advance individual and communal well-being through critical analyses, history, storytelling and literature, the arts, and social sciences. This event is free and open to all.
The Kaplowitz/ Garland Health Equity Lectureship will launch the symposium and will be given by Jason Glenn, PhD, Associate Professor, History and Philosophy of Medicine, the University of Kansas Medical Center. Community spotlights will feature the East Marshall Street Well Project and an interdisciplinary group approach to examining the black maternal health crisis. A hands-on implementation workshop will follow the spotlights.
"New Perspectives on Health Equity through the Humanities" is hosted by the Office of Health Equity and the Health Humanities Lab at the Humanities Research Center, and is sponsored by the Schools of Dentistry and Medicine at VCU.
---