Meet VCU's Authors
Pipeline Populism: Grassroots Environmentalism in the 21st Century
September 12, 2022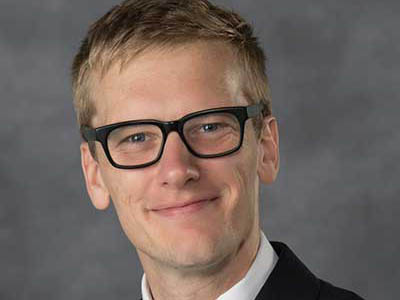 Meet VCU's Authors: Kai Bosworth, Ph.D.
12:00 p.m. (virtual event)
Abstract
Stunning Indigenous resistance to the Keystone XL and the Dakota Access pipelines has made global headlines in recent years. Less remarked on are the crucial populist movements that have also played a vital role in pipeline resistance. Kai Bosworth explores the influence of populism on environmentalist politics, which sought to bring together Indigenous water protectors and environmental activists along with farmers and ranchers in opposition to pipeline construction.
Here Bosworth argues that populism is shaped by the "affective infrastructures" emerging from shifts in regional economies, democratic public-review processes, and scientific controversies. With this lens, he investigates how these movements wax and wane, moving toward or away from other forms of environmental and political ideologies in the Upper Midwest. This lens also lets Bosworth place populist social movements in the critical geographical contexts of racial inequality, nationalist sentiments, ongoing settler colonialism, and global empire—crucial topics when grappling with the tensions embedded in our era's immense environmental struggles.
Pipeline Populism reveals the complex role populism has played in shifting interpretations of environmental movements, democratic ideals, scientific expertise, and international geopolitics. Its rich data about these grassroots resistance struggles include intimate portraits of the emotional spaces where opposition is first formed. Probing the very limits of populism, Pipeline Populism presents essential work for an era defined by a wave of people-powered movements around the world.
Speaker Bio
Kai Bosworth is a geographer, and assistant professor of international studies in the School of World Studies at Virginia Commonwealth University. His ongoing research examines the implications of the underground—mines, caves, aquifers, burial sites and infrastructure systems—for how we think corporeal feminisms and environmental justice politics.
---