Events
Meet VCU's Authors: Faye Z. Belgrave, Ph.D.
October 25, 2021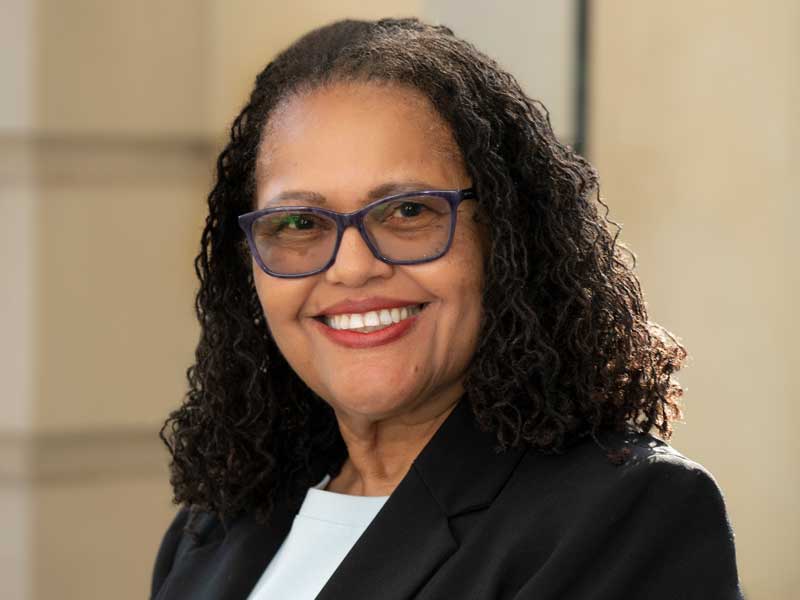 African American Families: Research, Theories, and Practice
4:00 p.m. (virtual event)
Abstract
"African American Families" illuminates the historical and contemporary experiences of African American families in the United States and demonstrates how they have survived and excelled in a nation not established for them. Section I describes the African American family, including unique features, family structure, diversity, where they live, historical and contemporary influences on their lived experiences, and theoretical and methodological approaches to studying African American families. Section II reviews processes, adjustments, and well-being within African American families. Coverage includes parents' influences on children's physical, mental, and academic well-being, as well as religion and spirituality. Section III highlights diversity among African American families with chapters on African American fathers, grandparents raising grandchildren, and families with children in the child welfare system. African American Families is an ideal textbook for courses in African American studies, cultural and ethnic studies, sociology, psychology, social work, and education, and for practitioners, researchers, and others interested in the African American family.
Speaker Bio
Faye Z. Belgrave, Ph.D. is associate dean for equity and community partnerships in the College of Humanities and Sciences, university professor of psychology and the founding director of the Center for Cultural Experiences in Prevention at Virginia Commonwealth University.
Throughout her career, she has promoted health equity among African Americans and other underserved populations through programs conducted in collaboration with community-based organizations. An international expert on African and African American Psychology, Belgrave is the co-author of the first textbook on African American psychology. Her books, papers and talks challenge the dominant narrative of at-risk African Americans by focusing on resiliency fostered by African-centered values. Belgrave's work considers how historical and contemporary influences have shaped the culture and lived experiences of African Americans in the United States. She has received numerous awards and recognition for her research, teaching, and service including a Lifetime Achievement award from the American Psychological Association, the Association of Black Psychologists Distinguished Faculty Award, an Outstanding Faculty Award from the State Council of Higher Education in Virginia, an outstanding alumna award from N.C. A&T State University, among many others.
Dr. Belgrave received her Ph.D. from the University of Maryland, her M.S. degree from the University of Nebraska, Lincoln, and her B.S. from North Carolina A&T State University. She is the mother of two adult children, Angela and Alexander, and enjoys traveling to and being immersed in the culture of other countries, dancing and spending time with family and friends.
---