Meet VCU Authors
Exploring the Rob Roy Kelly American Wood Type Collection with David Shields
October 9, 2023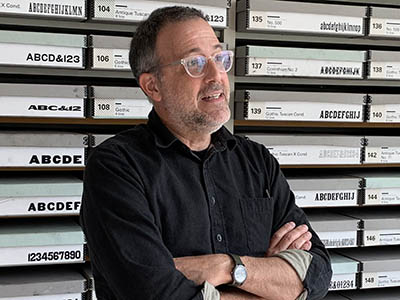 Meet VCU Authors
Start time: 12:00 p.m.
End time: 1:00 p.m
Location: Virtual
The Rob Roy Kelly Wood Type Collection is a comprehensive collection of wood type manufactured and used for printing in nineteenth-century America. Comprising nearly 150 typefaces of various sizes and styles, it was amassed by noted design educator and historian Rob Roy Kelly starting in 1957 and is now held by the University of Texas. Although Kelly himself published a 1969 book on wood type and nineteenth-century typographic history, there has been little written about the creation of the wood type forms, the collection, or Kelly.
In this book, David Shields rigorously updates and expands upon Kelly's historical information about the types, clarifying the collection's exact composition and providing a better understanding of the stylistic development of wood type forms during the nineteenth century. Using rich materials from the period, Shields provides a stunning visual context that complements the textual history of each typeface. He also highlights the non-typographic material in the collection—such as borders, rules, ornaments, and image cuts—that have not been previously examined. Featuring over 300 color illustrations, this written history and catalog is bound to spark renewed interest in the collection and its broader typographic period.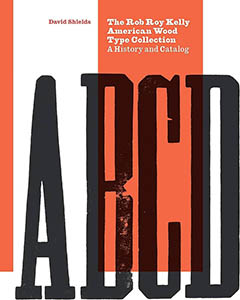 About the Speaker
David Shields is associate professor of Graphic Design and served as department chair 2012–2021. Shields previously taught design at The University of Texas at Austin, where he also served as head of the design program and as design custodian for the Rob Roy Kelly American Wood Type Collection. Shields' typographic research practice is made up of an interchange between making and writing, of research through textual sources and direct engagement with physical objects and artifacts of the production processes developed over the nineteenth century and their impact on visual culture. He wrote and designed the 400-page monograph The Rob Roy Kelly American Wood Type Collection: A History and Catalog published by University of Texas Press in June 2022. Shields earned his MFA in 2D from the Cranbrook Academy of Art, and a BFA in graphic design from Memphis State University.
---