Events
Margery Kempe, Intimate Affect, and the Triumph of the (Feminist) Subject
March 17, 2022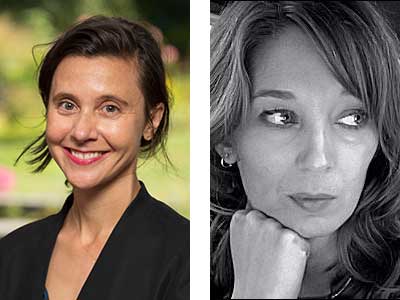 Holly Crocker, Ph.D., University of South Carolina, in conversation with Adin Lears, Ph.D., VCU English
6:00 p.m. (virtual event)
Abstract
In response to what Lee Patterson influentially called "The Triumph of the Subject" in his analysis of Chaucer's Wife of Bath, this talk turns to the "Book of Margery Kempe" to investigate a model of selfhood that is connected to others through a raucous version of communal life. While scholars have found similarities between Alison of Bath and Margery Kempe, this presentation will show that they provide different models of selfhood, each controversial in its own way. As I suggest, Alison of Bath seeks to achieve the same formation of selfhood as the men who create and confine her—one that is individualist, expressive, and deliberately independent. By contrast, Margery Kempe works to enact the same version of subjectivity as the women who comfort and care for her—one that is embodied, affective, and aggressively dependent. In refusing to keep her spirituality to herself, either through her traveling or through her weeping, Kempe extends a feminist form of subjectivity to all members of her community.
Speaker Bios
Holly A. Crocker, Ph.D., is the founding director of the Humanities Collaborative, and professor of English language and literature, at the University of South Carolina. She is author of "Chaucer's Visions of Manhood" (Palgrave, 2007), editor of "Comic Provocations: Exposing the Corpus of Old French Fabliaux" (Palgrave, 2006), co-editor of "Medieval Literature: Criticism and Debate" (Routledge, 2014; with D. Vance Smith), and "Medieval Affect, Feeling, and Emotion" (Cambridge, 2019; with Glenn Burger) as well as articles on affect, feminism and premodern literature in Studies in the Age of Chaucer, Exemplaria, the Chaucer Review and New Medieval Literatures. She recently published "The Matter of Virtue: Women's Ethical Action from Chaucer to Shakespeare" (Penn, 2019), and she is currently completing a book, "The Subject of Feminism in Late Medieval Literature."
Adin Lears, Ph.D., is an assistant professor of English at VCU, where she teaches courses in English and medieval studies. Her writing and teaching examines the roles of sensation, emotion, embodiment and language in medieval theories of knowledge and their cultural and social contexts, especially those related to gender and sexuality. Lears' first book is titled "World of Echo: Noise and Knowing in Late Medieval England" (Cornell University Press, 2020). She is also the author of numerous articles on Geoffrey Chaucer, William Langland and other late medieval authors and she has received various awards and grants, most recently a fellowship on the theme of "Fabrication" from Cornell University's Society for the Humanities. She is currently working on a book project examining the idea of the "creature" in the Middle Ages.
This event is presented as part of the HRC Race, Ethnicity and Social Justice Speaker Series and is co-sponsored by the VCU Department of English.
---