Events
Latinx Precarity, Permissibility, and Persistence
October 7, 2021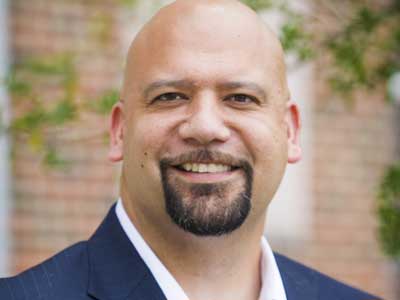 6:00 p.m. (virtual event)
Abstract
As the Latinx demographic continues to grow in the United States, representation and characterization of this vital community has been historically, frustratingly, myopic and narrow minded. From time-honored canards created by political leaders that vilify Brown folk as criminals and disease-ridden to incessant storytelling that erroneously emphasize their de facto illegal nature, Latinxs consistently find themselves in precarious situations in large measure because the nation can no longer ignore them. Breakthrough artists, athletes, politicians, and activists have gained historically elusive permissibility, yet they often become representative tokens themselves. This talk will provide an overview of the current state of being Latinx in the US as well as urge a call-to-action strategy for how you can engage positively with these issues and peoples in your own spheres of influence.
Speaker Bio
Christopher González, Ph.D., is professor of English, founder and director of the Latinx Cultural Center, and associate dean of the College of Humanities and Social Sciences at Utah State University. He is the author, co-author, and editor of many books including the International Latino Book Award-winning "Reel Latinxs: Representation in U.S. Film & TV."
This event is presented as part of the Race, Ethnicity and Social Justice (On Native Ground) Speaker Series and is co-sponsored by the VCU Department of English and School of World Studies.
---