Events
Inventing Laziness: The Culture of Productivity in Late Ottoman Society
October 24, 2022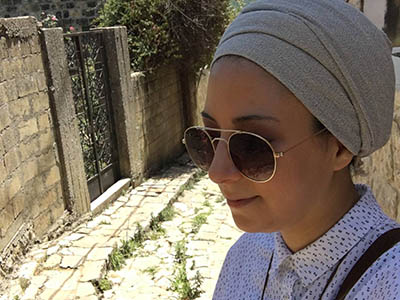 Meet VCU's Authors: Melis Hafez, Ph.D.
12:00 p.m. (virtual event)
Abstract
Neither laziness nor its condemnation are new inventions, however, perceiving laziness as a social condition that afflicts a 'nation' is. In the early modern era, Ottoman political treatises did not regard the people as the source of the state's problems. Yet in the nineteenth century, as the imperial ideology of Ottomanism and modern discourses of citizenship spread, so did the understanding of laziness as a social disease that the 'Ottoman nation' needed to eradicate. Inventing Laziness asks what we can learn about Ottoman history over the long nineteenth-century by looking closely into the contested and shifting boundaries of the laziness - productivity binary, Melis Hafez explores how 'laziness' can be used to understand emerging civic culture and its exclusionary practices in the Ottoman Empire.
A polyphonic involvement of moralists, intellectuals, polemicists, novelists, bureaucrats, and, to an extent, the public reveals the complexities and ambiguities of this multifaceted cultural transformation. Using a wide variety of sources, this book explores the sustained anxiety about productivity that generated numerous reforms as well as new understandings of morality, subjectivity, citizenship, and nationhood among the Ottomans.
Speaker Bio
Melis Hafez, Ph.D. is a historian of the long nineteenth century with a focus on the Ottoman Empire, a multiethnic, polyglot, and multiconfessional empire that stretched over what is today called the Middle East and the Balkans. Her research is focused on the cultural history of the Ottomans during its last century when the empire experienced land losses, social and economic upheavals, wars and violence, along with extensive, transformative reforms.
---