Events
Indigenous Photo Power: Personal Reflections
November 16, 2023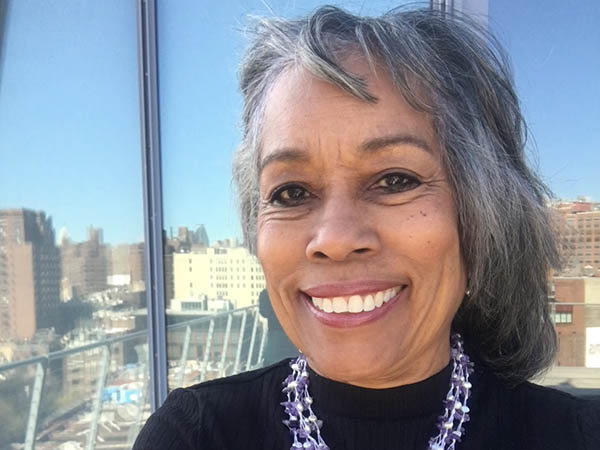 On Native Ground
Start time: 4:00 p.m.
End time: 6:00 p.m
Location: The Commons Theater (907 Floyd Ave, Richmond, VA)
Images have power. They can shock us, make us cry, make us laugh, inform us, change our perspectives, and help us create change. The dominant visual images of Native Americans in the United States, past and present tend to focus on two geographical areas and cultures; the Plains and the Southwest. These images become fixed in the American mainstream as 'typical" physical and cultural characteristics. Native American nations/tribes east of the Mississippi River are often ignored. These concerns led Dr. Phoebe Farris to use photography as a means of documenting various aspects of Indigenous culture found in the eastern tribes of Turtle Island.
Dr. Farris uses her art to reaffirm Native American heritages that some Euro-American historians and anthropologists claim are 'extinct' or just 'remnant' populations. Through photojournalism, Dr. Farris documents contemporary tribal communities and reservations such as the Powhatan-Renape of New Jersey, the Nanticoke Lenni-Lenape of New Jersey, the Pamunkey and Mattaponi reservations in Virginia, the Chickahominy in Virginia, the Haliwa-Saponi of North Carolina, the Lumbee of North Carolina, the Shinnecock in New York, and the Houma in Louisiana to name a few.
Dr. Farris eventually expanded her work to documenting various Native led protest marches that took/take place on the east coast, primarily in New York and Washington, D.C. Local Native American tribes as well as nationally known Native leaders, are often at the forefront of demonstrations on climate change, police brutality, women's rights, and the Dakota pipeline. In this talk, Dr. Farris will share her experiences and photos taken from documenting these Native American-led marches and movements, and her work as the Contributing Arts Editor for Cultural Survival Quarterly, a publication that focuses on national and international Indigenous human rights issues.
By bringing light to contemporary Indigenous art, activism and culture from an Indigenous perspective, Dr. Farris will show how photos can empower and inspire.
"If my photographs help inspire you to become better informed about Indigenous people here in Turtle Island and abroad, then I have honored my ancestors and their teachings."

—Phoebe Farris
Co-sponsors: VCU Foundation and Virginia Humanities
About the Speaker
Phoebe Farris, Ph.D. (Powhatan-Pamunkey) has intertwined careers that embrace the concept of interdisciplinary and transnational research. As an independent curator, documentary photographer, art therapist, author, and Purdue University Professor Emerita, Farris explores issues involving race, gender, indigenous sovereignty, Native American Studies, the environment, peace and social justice from multiple perspectives.
Her books, Voices of Color: Art and Society in the Americas, Women Artists of Color: A Bio-Critical Sourcebook to 20th Century Artists in the Americas, and Art Therapy and Psychotherapy: Blending Two Therapeutic Approaches, create dialogues about the intersection of social activism and the arts.
Phoebe Farris is currently the Contributing Arts Editor for Cultural Survival Quarterly and serves on the boards of Stockton University Noyes Museum of Art and the Friends of Pleasant Grove-Francis Moore Museum.She has also written for the Smithsonian National Museum of the American Indian Magazine, taught at the Corcoran School of Art-George Washington University, and participated in several traveling art exhibitions as both an artist and essayist.
---