Events
Graphic Narratives and Visual Storytelling: A Behind-the-Scenes Look at "Shakti"
September 25, 2023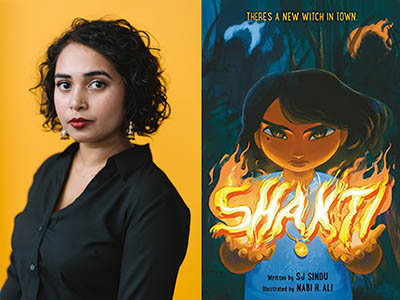 Meet VCU Authors: SJ Sindu, PhD
Start time: 12:00 p.m.
End time: 1:00 p.m
Location: Virtual
Graphic novels and comics have been growing in scope and popularity over the past twenty years. In this talk, Sindu will discuss their latest graphic novel, Shakti, as well as their forthcoming graphic projects, the publication process at major trade presses, and craft strategies for visual storytelling and how it differs from traditional prose.
About the Speaker
SJ Sindu, PhD is a Tamil diaspora author of two literary novels (Marriage of a Thousand Lies, which won the Publishing Triangle Edmund White Award; and Blue-Skinned Gods, which was an Indie Next Pick and a finalist for the Lambda Literary Award), two hybrid chapbooks (I Once Met You But You Were Dead, which won the Split Lip Turnbuckle Chapbook Contest; and Dominant Genes, which won the Black Lawrence Press Black River Chapbook Contest), two forthcoming graphic novels (Shakti and Tall Water), and one forthcoming collection of short stories (The Goth House Experiment). Sindu holds a PhD in Creative Writing from Florida State University and teaches at Virginia Commonwealth University and Vermont College of Fine Arts. Sindu is a co-editor for Zero Street, a literary fiction series featuring LGBTQ+ authors through the University of Nebraska Press. More at sjsindu.com or @sjsindu on Twitter/Instagram/Threads.
---