Events
Combating Racism through a Public Humanities Perspective
April 21, 2022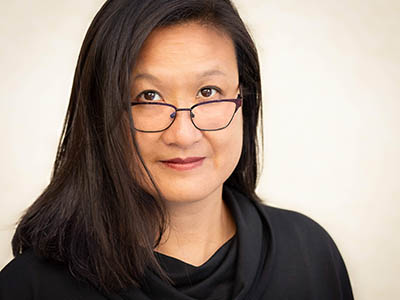 Jennifer Ho, Ph.D.
6:00 p.m. (virtual event)
Description
Stories are a central way in which we make sense of our world. For too long, in the US, the story of who is "American" and who deserves to be seen as a fully enfranchised human has prioritized the narratives of white men. In this talk Jennifer Ho will share the work she has been doing as a public humanities scholar trying to disrupt narratives of white supremacy. By sharing stories about Asian Americans, including her own family's path to the US, Ho demonstrates how our personal histories can help create counter narratives of anti-racism.
Speaker Bio
The daughter of a refugee father from China and an immigrant mother from Jamaica, whose own parents were, themselves, immigrants from Hong Kong, Jennifer Ho is the director of the Center for Humanities & the Arts at the University of Colorado Boulder, where she also holds an appointment as Professor of Ethnic Studies. She is the president of the Association for Asian American Studies, and the author of three scholarly books: Racial Ambiguity in Asian American Culture (Rutgers University Press, 2015), Understanding Gish Jen. (The University of South Carolina Press, 2015), and Consumption and Identity in Asian American Culture. Routledge University Press, 2005), as well as two edited collections. In addition to her academic work, Ho is active in community engagement around issues of race and intersectionality, leading workshops on anti-racism and how to talk about race in our current social climate. You can follow her on Twitter @drjenho.
This event is presented as part of the HRC Race, Ethnicity and Social Justice Speaker Series.
---